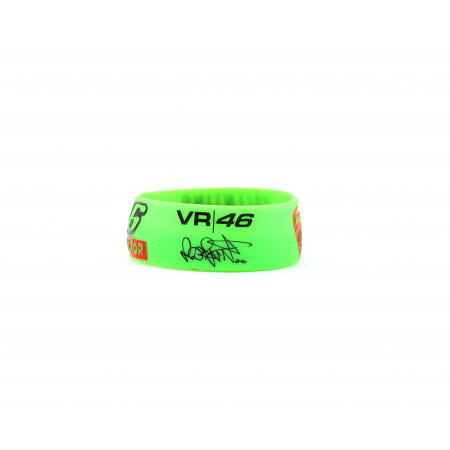 New
Stock:

In Stock

Model:

4RW
Valentino 46 Ross (light green)
Description
4 R – W
Valentino 46 Ross (light green)
The high-quality soft and durable rubber Wrist Band. Is 100% environmentally friendly and non-toxic and also is an awesome product to gift to your best buddies. Maybe you have the bike or you just fantasize about it. This band will surely add zest to your fantasy for Ducati.
The fluorescent colour of the band is quite exciting and eye-catching for the one wearing it and for the lookers too. This colour shall complement any of your outfits.
Material:
Many bracelets are produced well with other synthetic rubber materials; however, the majority of decorative wristbands are made up of specific silicone. Silicone is a bonded polymer substance with numerous elastomeric qualities that further makes this band flexible and water-resistant.
Features:
Debossed with color filled
100% high-quality silicone material
Eco-friendly material which is all harmless
Non-Toxic and Non-Corrosiveness